ASEAN cities are experiencing some of the fastest rates of urbanization in the world, creating new demands and stresses on EWF systems. Many cities in the ASEAN region struggle to provide adequate drinking water, sanitation, waste management, flood control, electricity, and food security while demand for these basic services from industry and residents increases. These challenges are driving the need for urban planners and operators, service users, and cross-scale/cross-sector actors to inclusively rethink, reimagine, and redesign the infrastructure of urban environments with a renewed focus on affordability, reliability, resilience, and health.
Funded by the U.S. State Department and led by NREL, the Integrated Urban Services (IUS) program aims to advance resource recovery and reuse within urban systems. Launched in January 2021, this 3-year project will educate stakeholders on circular economy approaches to enhance resource recovery and reuse and on opportunities to develop integrated models of basic urban services and food provision. IUS aims to provide technical assistance to two ASEAN cities to aid them in implementing circular, regenerative EWF system pilot projects and engage the private sector to promote sustainable market-based approaches in support of pilot project implementation. IUS will work with local city leaders, the private sector, financial institutions, and other stakeholders to identify, design, and implement more integrated models of basic urban service provision. In doing so, the program will produce sustainably secure energy, water, food (EWF), and other services in a resource-efficient, environmentally-friendly manner.
Program objectives include aiding select cities to engage and obtain the support of private sector partners in the development and implementation of technologies, along with other solutions, bringing the proposed projects as close as possible to implementation during the project's period of performance. The incorporation of market-based approaches, business plans, and peer learning will help create the enabling environment necessary to attract public and private investment. The dissemination of lessons learned from the pilot project will foster increased understanding and public-private engagement for integrated systems design and development across the ASEAN region.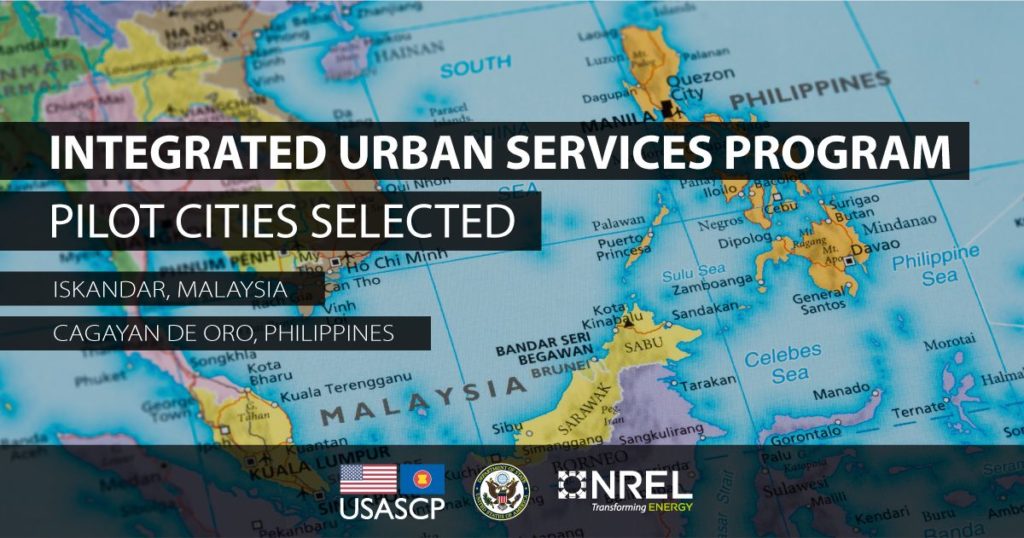 The IUS program will use a three-pronged approach that engages the private sector to work with two select US-ASEAN Smart Cities Program (USASCP) cities. The two cities that have been selected for this program are Iskandar, Malaysia and Cagayan de Oro, Philippines. These two cities will engage in a pilot effort to increase their EWF system security, resilience through stakeholder consultations, private sector engagement, capacity building, and technical assistance to catalyze EWF project implementation, and peer learning and capacity building to benefit ASEAN Smart Cities more broadly.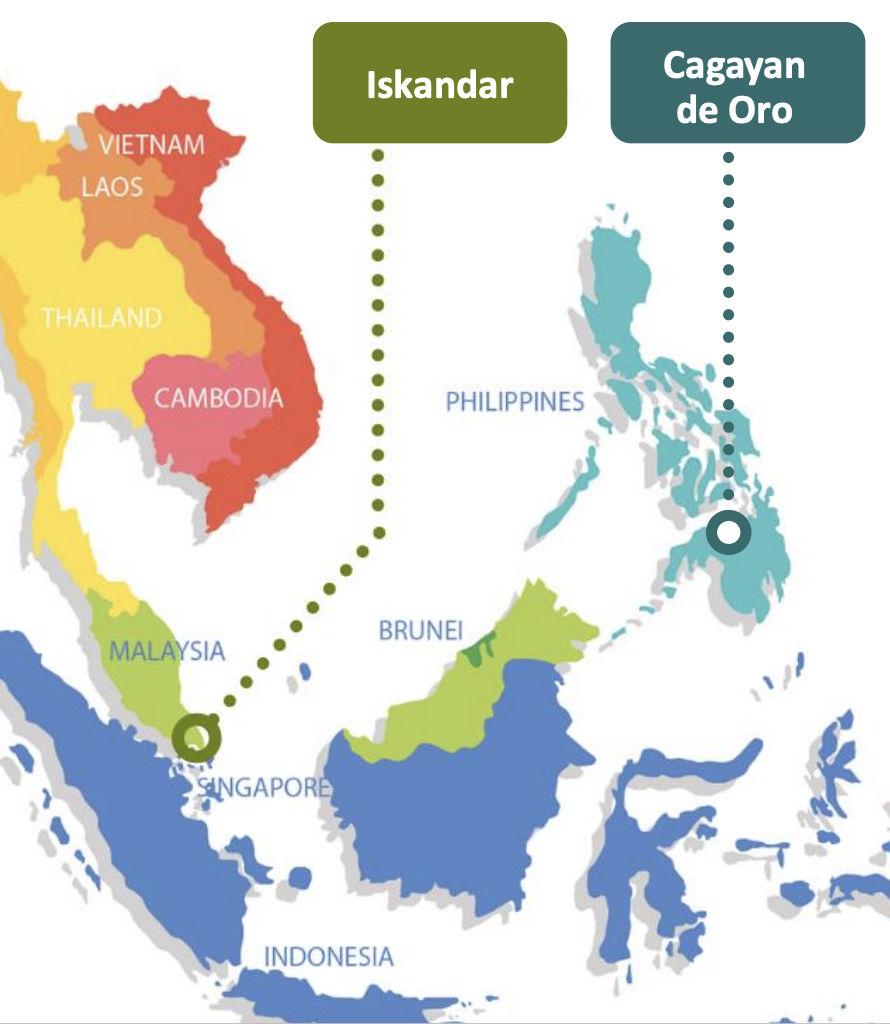 Points of Contact
Jennifer Daw, National Renewable Energy Laboratory (NREL) Senior Researcher
Helen Santiago Fink, U.S.-ASEAN Smart Cities Partnership (USASCP) Program Manager