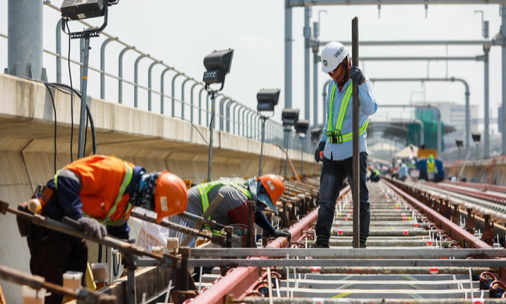 The U.S. Department of Transportation (USDOT) is engaging U.S. cities and states to test and learn innovative ways to improve peoples' mobility to integrate policy, planning, and new transportation technologies. The outcome of this research and guidance can be applied to cities in the ASEAN region, many of which, like their U.S. counterparts, currently struggle to meet their transportation and mobility needs. This project will address the transportation priorities of participating ASEAN smart cities by identifying compelling solutions to urban transportation challenges being implemented by U.S. cities and using their techniques, experiences, and lessons learned to guide ASEAN partners towards implementing effective sustainable solutions within their cities.
The primary participants will be the municipal transportation authorities and public works officials from five selected ASEAN cities working on a priority project developed in conjunction with USDOT and a U.S. city partner. They will share insights and expertise with USDOT subject matter experts, counterparts from U.S. cities, state-level transportation departments, and metropolitan planning organizations.
Additionally, regional workshops will take place alongside the five selected "peer-to-peer" partnerships to share knowledge with officials from all ASCN cities and national-level experts from the ten ASEAN member states. These workshops will provide a platform to share experiences and lessons learned on the transportation and mobility elements of Smart Cities, and also enable the five peer-to-peer partnerships to report on their findings. To date, USDOT has launched work on the USASCP effort by hosting a series of four foundational webinars. Held from September through November 2020, these webinars explored U.S. and ASEAN case studies. They highlighted how effective policy setting, good planning practices, the judicious use of technology, and targeted engagement with the private sector can increase cities' mobility and improve transportation network operations. More than 100 participants joined from the majority of ASCN cities.
Target Cities:

Implementers
This program is implemented by the Office of International Transportation and Trade located in the Office of the Secretary of Transportation, and will tap experts and resources from various USDOT agencies including the Federal Transit Administration, Federal Highway Administration, Office of Research and Technology, and Volpe National Transportation Systems Center (USDOT's "think tank" based in Cambridge, Massachusetts).
Point of Contact
Roshan Desai, USDOT