Green Buildings (GB) Program (Aug. 31- Sept. 7, Singapore) launched in collaboration with Singapore's Building and Construction Authority/Academy and hosted 25 ASEAN stakeholders across the region, including Myanmar. The U.S. invited three expert speakers from the City of San Francisco, US Green Building Council and Heider Sustainability Associates.
Program Summary: During Vice President Harris's visit to Singapore in August, the United States and Singapore committed to expand mutual efforts to promote smart, sustainable cities through the ASEAN Smart Cities Network (ASCN) and the U.S.-ASEAN Smart Cities Partnership. The U.S.-ASEAN Smart Cities Partnership (USASCP) is a key component of demonstrating our commitment to ASEAN and its role at the heart of the Indo-Pacific.  The USASCP seeks to harness U.S. public and private sector expertise to collaborate with the 26 ASCN participating cities to meet the varied challenges of rapid urbanization and to help improve the quality of life for people in the region.  As the building sector represent a significant portion of climate emissions and generates excessive waste, the United States and Singapore have agreed to establish a new Green Buildings Program (GB) to work with multi-disciplinary partners to share best practice, new standards and certifications as well as promote green building innovation and inspire future generations of experts throughout the ASEAN region. The GB Program Parameters includes:
Program Period: 2022-2025
Component 1: Capacity Building/ Site Visit Training in Singapore from August 31- September 6, 2022
Component 2: University Innovation Curriculum Development for ASEAN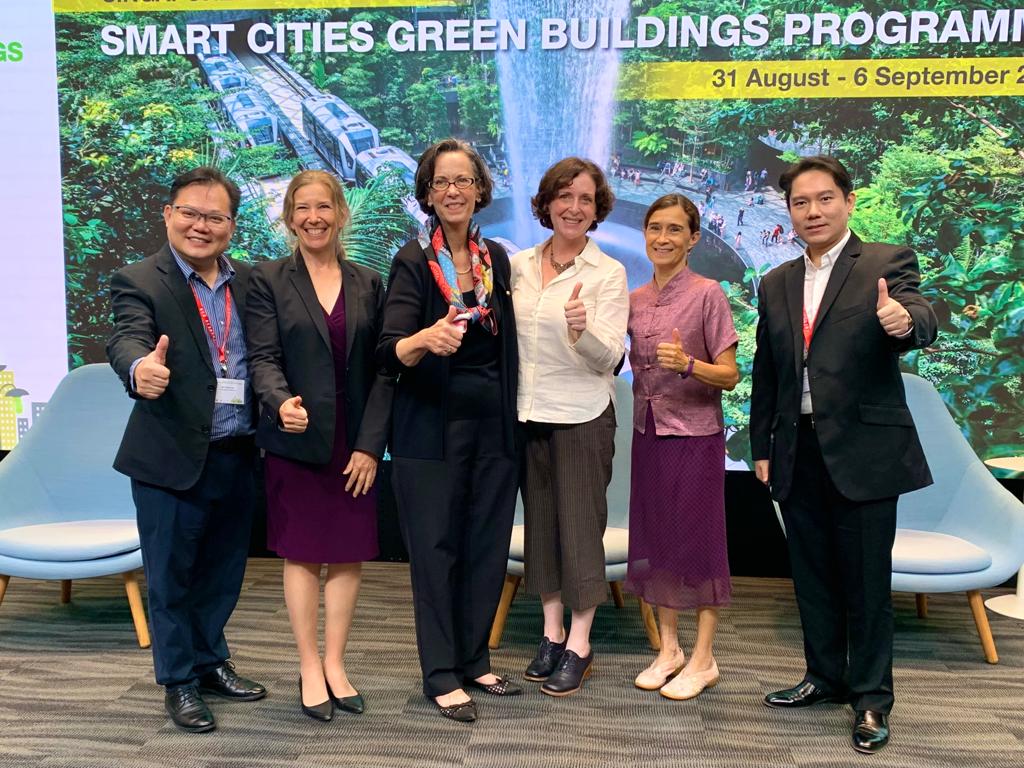 Program Objectives:
Advance circular-economy principles in the building sector through promotion of retrofits, deconstruction, resource recovery and reuse of construction and demolition (CD) waste for new building products.
Exchange U.S. academic research, private sector and industry models and innovative practices, materials, etc. with ASEAN institutions to increase building performance and environmental quality in the residential and commercial sectors.
Share experiences and case studies of U.S. government building sector policies and practices that demonstrate leadership by example to support climate goals.
Educate on and support attainment of highly regarded building standards and certifications, e.g.: WELL, SITES, Green Infrastructure, etc. through targeted training programs
Promote institutional and academic links between U.S. and ASEAN countries, cities, and building sector stakeholders to encourage sustainability of program objectives.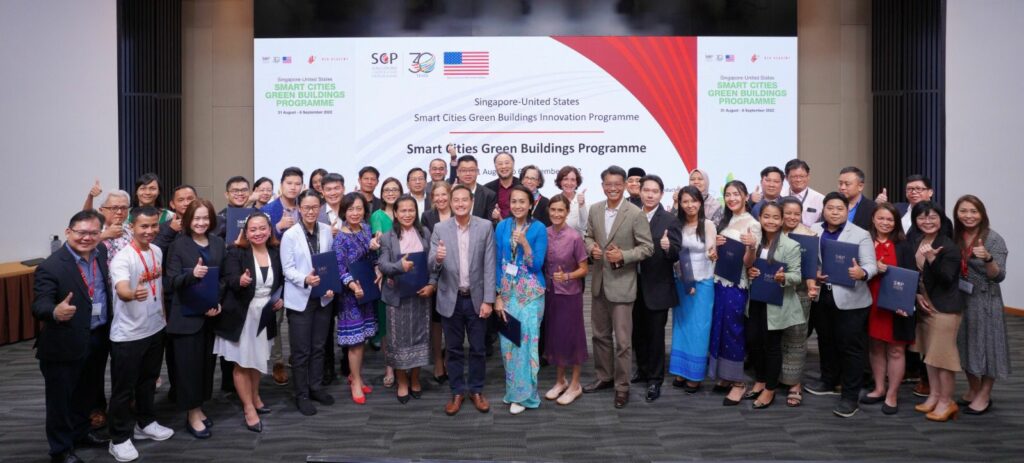 Curriculum
Program Booklet
Building Sector Circularity
Sustainable Data Centers
Living Future for All
University Partnership with University of North Carolina – Charlotte (UNCC):
USASCP is funding the University of North Carolina – Charlotte (UNCC) to partner with ASEAN universities in Vietnam, Thailand, and Indonesia to train a new generation of architects, urban planners, engineers and construction managers on best practices and technological innovations in the building sector. The Green Buildings Innovation program will help reduce greenhouse gasses; reduce, recover and reuse resources; decrease pollution and waste; improve human and environmental health; and enhance resilience to shocks. UNCC is just getting started. Check back here for updates or contact Weimin Wang (Weimin.Wang@uncc.edu).