Digitalization in the power sector continues to grow in prominence, as digital energy systems are more resilient and efficient. Since 2014, global investment in digital electricity infrastructure has grown by around 20 percent annually.  However, increased energy system digitalization can also face more complex cyber security challenges. Many cyber threat groups engage in data theft and exploit vulnerabilities in the energy sector for financial or political gain.  To help counter this threat, while still taking take advantage of the gains, the United States is working with ASEAN cities to advance capacities in the field of grid digitalization and cybersecurity. 
This project aims to build deep capacity on smart city development through two pilot cities, and create a best practices network across the ASEAN Smart Cities Network. The pilot cities are expected to develop realistic smart city plans and policies that take into account evidence-based planning processes, options for more fully integrating renewables, and cybersecurity that is designed in to utility systems. The project also aims improve coordination across city departments and between the cities and local stakeholders. The two pilot cities selected for this project are Bangkok, Thailand and Kuala Lumpur, Malaysia.
The State Department Bureau of Energy Resources and Pacific Northwest National Laboratory (PNNL) will implement the project and prepare analysis on key energy and environmental trends to inform local planning efforts. The Global Change Assessment Model (GCAM)'s integrated analysis will support modeling and training in the pilot cities and be used to outline smart city recommendations and implementation plans. 
What is the Global Change Assessment Model (GCAM)?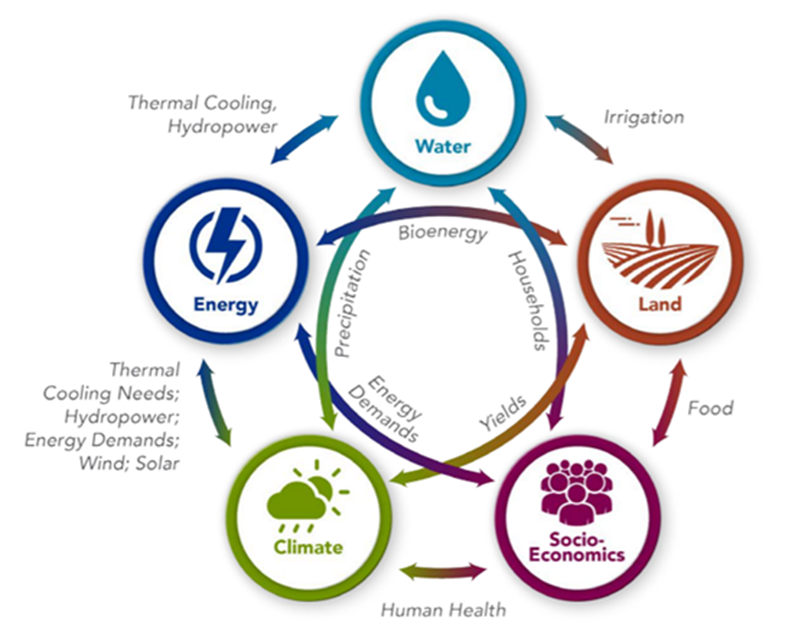 "GCAM is a market equilibrium model with a global scope and operates from 1990 to 2100 in five-year time steps. It can be used to examine, for example, how changes in population, income, or technology cost might alter crop production, energy demand, and water withdrawals, or how changes in one region's demand for energy affect energy, water, and land in other regions.
GCAM has been developed at Pacific Northwest National Laboratory for over 30 years and is now a freely available community model and documented online. The team at JGCRI is comprised of economists, engineers, energy experts, forest ecologists, agricultural scientists, and climate system scientists who develop the model and apply it to a range of science and policy questions. The team works closely with Earth system and ecosystem modelers to integrate the human decision components of GCAM into their analyses."
Source: https://gcims.pnnl.gov/modeling/gcam-global-change-analysis-model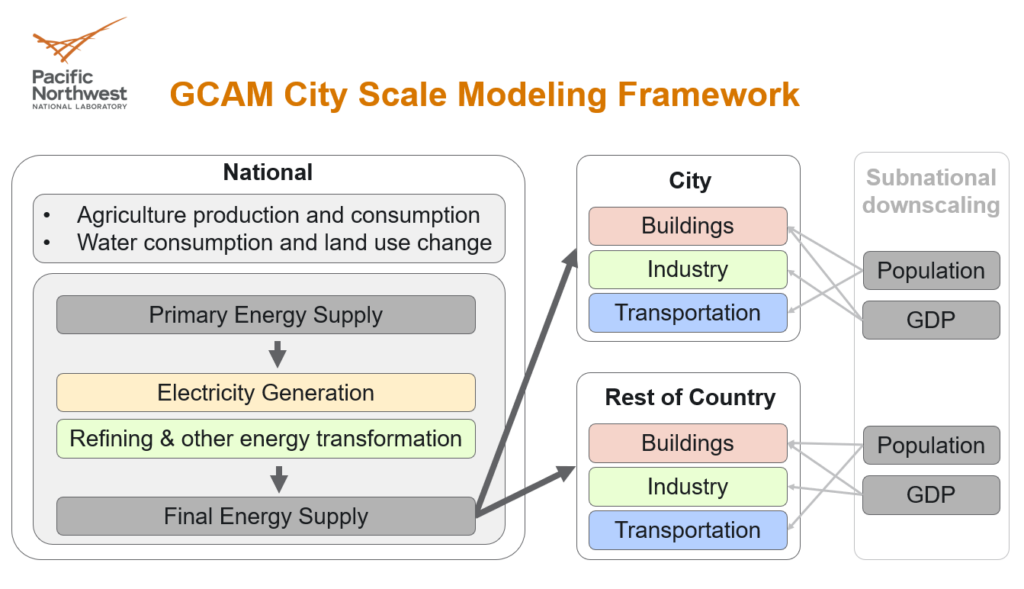 Resources